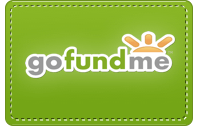 God bless you for spending valuable time to learn about our building project at the RCCG House of Glory, Freehold, NJ, USA. The House of Glory is on the verge of acquiring a church building in the heart of Freehold, New Jersey, in response to prayers to God to expand His Kingdom around our town and gain ground for the Lord within our immediate reach. God with us, we are on the march.
At the RCCG House of Glory, we have a Story of God's mercies. And that story is continuing with this building project.
The building, when acquired, will be developed with state-of-the-art facilities to create a family worship experience that is befitting of Jesus, the head of the Church.
We need your kindness to claim the building for His kingdom. Please support us in acquiring this prime property and developing it into not just as an edifice, but also the house of prayer, where souls that are waiting to be reached will be drawn and nurtured.
We are using GoFundMe as the platform for managing the fundraising, to relate with you our donors and make the effort as simple, fast and secure as possible. Your details are safe – they'll never be sold or used for unwanted purposes. This was one of the most important factors in selecting this platform.