Go Fund Our Church Building

We have taken the RCCG House of Glory, Freehold, Church Building Fundraising to the web. Starting mid-March, anyone, anywhere, who…

Read More

Prophecies for 2018

Here are the prophecies for 2018 as spoken by our Father in the Lord - Pastor Enoch Adejare Adeboye, General Overseer of…

Read More

Read Open Heavens

Open Heavens is the daily devotional for our time, written by the General Overseer, Pastor E.A Adeboye. Pick up your…

Read More
HOG Twitter Feed
5 Months ago
"Mountain: "Zech 4:7, "Matt. 21:21, Luke 3:5 "Valley, Luke 3:8, "Isaiah 40:4, "Psalm 23:4 "River: 1 Samuel 43:2…
https://t.co/seXXDOdgiE
5 Months ago
Happy new year! Pastors Femi and Moji Olagbegi wish you a truly rewarding year filled with great testimonies of the Lord's goodness
7 Months ago
It is our character to glorify God at the RCCG House of Glory. This nature is now in display during our annual 21 Days of Praise program...
7 Months ago
...For three weeks, we are giving our all to the King, in a two-hour Praise and Worship service every evening.
7 Months ago
...Every night is a celebration at the Church, as brothers and sisters gather to dance and lift up holy hands.
7 Months ago
...Join Pastors Femi and Moji Olagbegi as the House of Glory from 7pm each night, starting October 2nd. It will be a memorable experience
9 Months ago
Following God's instructions makes the bigger picture clearer day by day! - Pastor Moji Olagbegi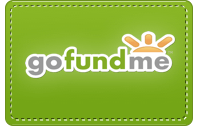 God bless you for spending valuable time to learn about our building project at the RCCG House of Glory, Freehold, NJ, USA. The House of Glory is on the verge of acquiring a church building in the heart of Freehold, New Jersey, in response to prayers to God to expand His Kingdom around our town and gain ground for the Lord within our immediate reach. God with us, we are on the march.
At the RCCG House of Glory, we have a Story of God's mercies. And that story is continuing with this building project.
The building, when acquired, will be developed with state-of-the-art facilities to create a family worship experience that is befitting of Jesus, the head of the Church. Read More